Christopher Boylan
Director, Transportation and Infrastructure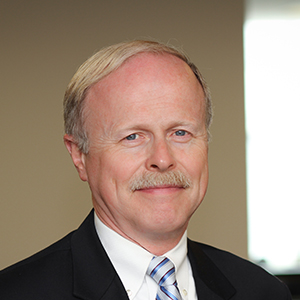 cboylan@harrisrand.com
(212) 867-5577
Christopher Boylan is the Director for Transportation and Infrastructure at Harris Rand Lusk. He brings over 31 years of senior executive experience in federal, state, and local governments. Most recently Chris served as Deputy Executive Director for Corporate Affairs at the nation's largest transit provider, the New York State Metropolitan Transportation Authority (MTA), where he was responsible for internal and external relations, government and community relations, marketing and corporate communications, and customer service.
During his MTA career, Chris handled several special initiatives, such as the rollout of the MetroCard automated fare collection system, the MTA-wide DuPont safety initiative and, as the MTA's pointperson with New York City Office of Emergency Management (OEM) and dozens of other city, state, federal, and private entities, the effort to recover transit service in Lower Manhattan after 9/11. He also championed two unique quality of life initiatives, the Arts for Transit Program, the first of its kind in the nation, and the New York Transit Museum, the largest public transit museum in the country.
Chris also served as Chief of Staff to two Chairmen of the MTA and as Director of Government Relations. Before joining the MTA, he served for over 11 years in the administration of Mayor Edward Koch where he handled Congressional Affairs. Additionally, he worked in the New York State Assembly and the NYS Department of State in Albany. Chris is also an active member of the American Public Transportation Association and over the past 16 years has served on the Executive Committee, the Board of Directors, and the Presidential Search Committee.
Separately, Chris served for over two and a half decades in the U.S. Navy/Navy Reserve, retiring as a Captain (O-6). His last reserve assignment was as the Navy's Deputy Chief of Information in the Pentagon, where he reported directly to the Chief of Information, the Navy's top spokesman.
Chris holds a B.A. from Fordham University, an M.P.A. from the State University of New York at Albany, and he completed graduate work at the Naval War College, the National Defense University, and the Defense Information School.