Jack Lusk
President & CEO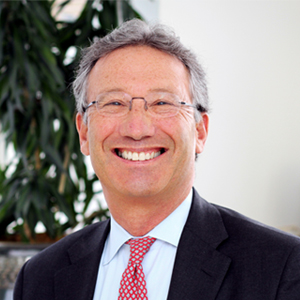 jlusk@harrisrand.com
(212) 867-5577
Jack Lusk is the President & CEO of Harris Rand Lusk. Jack's broad-based management experience, combined with an extensive public affairs background, gives him unparalleled insight into what makes an organization successful. With nearly 20 years of executive search experience, he speaks widely on the subject and is often called on to provide advice on leadership. Jack has focused his efforts on building a nationwide practice placing top leaders in the nonprofit and government sectors.
Prior to executive search, Jack served as a Senior Vice President of the New York City Transportation Authority (TA), managing a large department (including government affairs, planning, and marketing) that brought a new level of customer service to New York's bus and subway operations, such as the introduction and implementation of the MetroCard system. Jack also introduced high visibility reforms as Chairman and CEO of the New York City Taxi and Limousine Commission.
Earlier, Jack served two terms as Deputy Counsel and Special Advisor to Mayor Edward I. Koch on transportation and environmental issues, and he was also Chairman of the City's Concessions and Franchises Review Committee. This followed a tour as a Staff Attorney and Special Assistant to the US Secretary of Transportation.
Jack is a member of the Advisory Council at the Creative Arts Team, the former American Chair of the British-American Project, and a former member of the evaluation team for the Sloan Public Service Awards. As a native New Yorker, he is dedicated to regional tourism, having served as Director of New York & Company and Big Apple Greeter. For a number of years, he was a participant and active fundraiser for the Pan-Mass Challenge, one of the nation's top sports fundraising events in the country, which supports the Dana-Farber Cancer Institute.
Jack earned a B.A. from the University of Wisconsin, where he majored in history and political science, and a J.D. from George Washington University Law School.